Nazareth Israel Crusade With Prophet T.B Joshua
Asians, it is time and your turn to get in contact with the supernatural and the supreme divinity through a God orchestrated crusade: Nazareth Israel crusade with prophet T.B Joshua
If  you are in Israel, China, Iraq, Iran or any other Asian country, make plans to attend this " Nazareth Israel Crusade with Prophet T.B Joshua. And just as the biblical Joshua led the historical Israelis to the promise land, so would prophet TB Joshua launch you into your very promise land you have being dreaming of. The details of this program is below: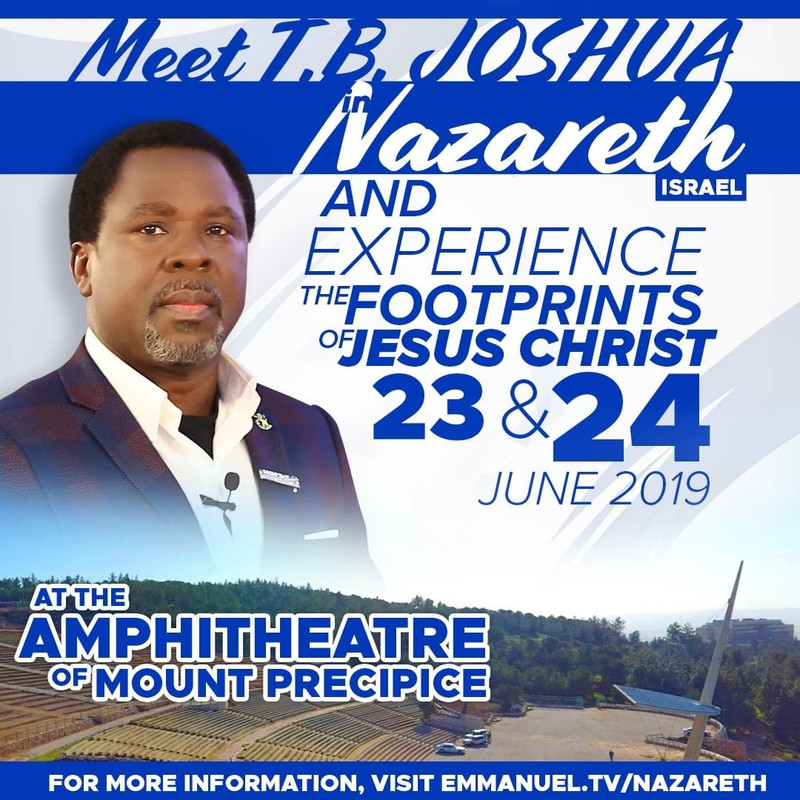 Event: Nazareth Meeting With Prophet T.B Joshua
Date: 23rd-24th June 2019
Time:
Venue:  Amphitheatre of Mount Precipice ( this is the very mount believed to be where Jesus rejected)
Do everything possible to attend this meeting…. your miracle is around the corner.
Do you reside in Europe? check  UK Crusade with prophet T.B Joshua