Global Communion service With Pastor Chris 2019
Anywhere you are around the world, get ready for the Global communion service with pastor chris. 2019
This upcoming communion service features healing, miracles and other spiritual goodies. People are already sharing their testimonies due to the past global communion service with pastor Chris. The details of the communion is as below:
Event: Communion service
Time: 17:00, GMT+1
Day: 5th May 2019
Venue: All Christ Embassy Churches, all branches will join pastor Chris live online via streaming
Distance is not a barrier, denomination is not a barrier. You can visit any Christ embassy church nearest to you and participate in the communion
There is never a dull moment with the man of God, Pastor Chris. Night of eve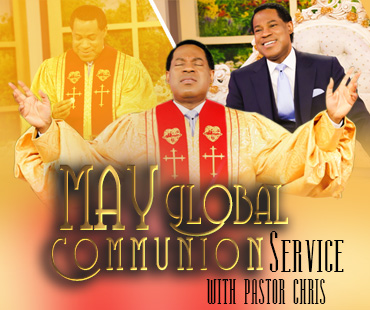 was full of signs and wonders. We are believing God that this communion service would be uplifting
The Power OF Communion 
Any believer knows the power that exist is the blood of Jesus  and it is not unfamiliar that the wine and bread represent the blood and body of Jesus. HE instructed the disciples to continue the communion in remembrance of him during the last supper. This religious sacrilege has being observed in the commemoration of the last supper(which Jesus had with the apostles)  as ordered by the Master.
The power in communion can heal all manner of sickness, destroy all manner of yokes and liberate any soul from the oppression of the dark kingdom. The blood is multi purpose, it can cleanse from sin, make the unrighteous righteous and other things