Restoration Apostle Johnson Suleman Don Buy Private Jet oo
Acquiring private jet my Nigeria based clerics has become a trend, this trend might also extend to other African countries. Recently a popular based Nigeria cleric, Apostle Johnson Suleman joined the league of "pastors with private jet" So in pigeon  it translates: Apostle Johnson Suleman don buy private jet oo
If you are a fan of the cleric, you would know that some years back, during an interview in which both the Apostle and a Nigeria based news platform were involved, the  restoration Apostle said based on God's instruction, he once rejected a private jet offered to as  a gift.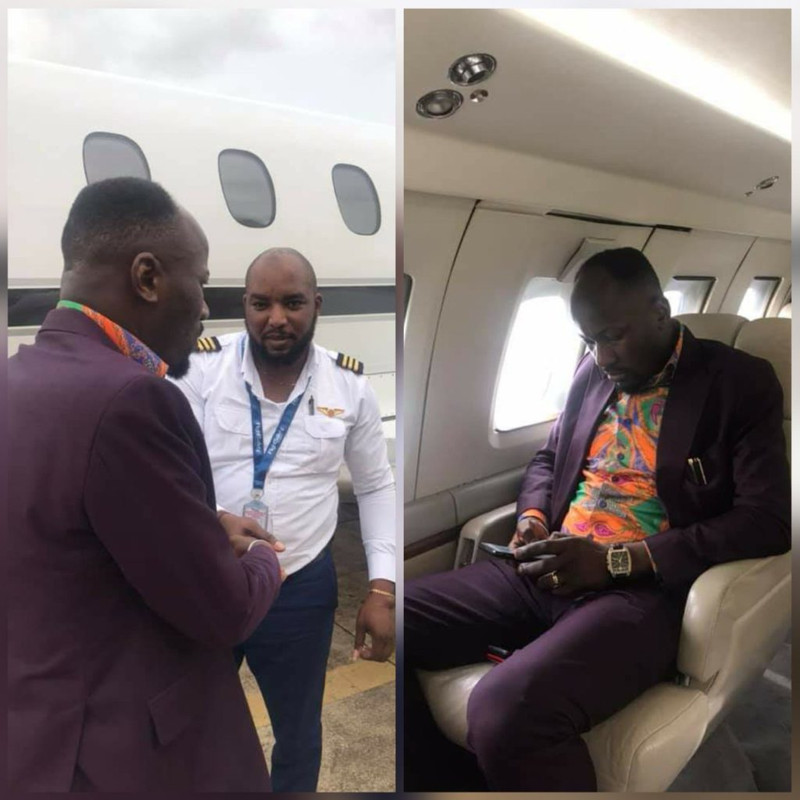 However recently, Apostle Johnson Suleman was gifted a private Jet to the glory of God, the picture above shows the restoration Apostle sitting inside his new private jet. We at digtheword joined the Omega Family and Celebration  TV to congratulate the most traveled cleric of this time  on hid acquisition of a new private jet. Indeed God is faithful
Apostle johnson suleman don buy private jet oo, congratulate him in the comment section as e dey hot.